About Michael
Dr. Michael Spatuzzi, DACM, L.Ac.
DR. MICHAEL SPATUZZI
A Leader in San Diego Acupuncture & Oriental Medicine
An internationally respected teacher, public speaker and health practitioner, Dr. Michael Spatuzzi has been practicing acupuncture and Oriental Medicine for over 35 years. Grounded in the belief that true health lives in one's ability to find pleasure in each and every day, Dr. Spatuzzi takes a holistic approach to healing with an eye toward establishing dynamic harmony between body and mind.
Michael's work is brilliant and gets to the cause of the problem(s) because it is an outgrowth of him. Michael is brilliant, deep, compassionate, empathic, …. I have been active in holistic health for more than 45 years and I can sincerely say Michael is one of my all time favorites. After a serious bike accident, with three severely fractured lumbar vertebrae, I sought Michael's help and he came through. I confidently recommend him.
Steve Schechter, N.P., H.H.P.
Founder-Director of Natural Healing Institute of Naturopathy, Inc. (NHI)
This philosophy is reflected in the fact that Dr. Spatuzzi's healing work goes beyond mere pain relief. Clients regularly report experiencing not only improved wellbeing, but elevated mood and increased joy, laughter and contentment as a result of his treatments.
A former Dean at the Barbara Brennan School of Healing, Dr. Spatuzzi has been a popular teacher at a number of advanced programs in complementary medicine, including the Pacific College of Oriental Medicine and the Santa Fe College of Natural Medicine. Licensed as a Doctor of Oriental Medicine in New Mexico in 1982, he has been a California Licensed Acupuncturist since 1989.
With his unique understanding of the spirit of healing, combined with his extensive experience in a wide array of modalities from Acupuncture and Herbology, to Structural Bodywork, Cranial-Sacral Therapy and various forms of Energy Healing, Dr. Spatuzzi offers fully customized treatment tailored to meet the specific needs of each and every client.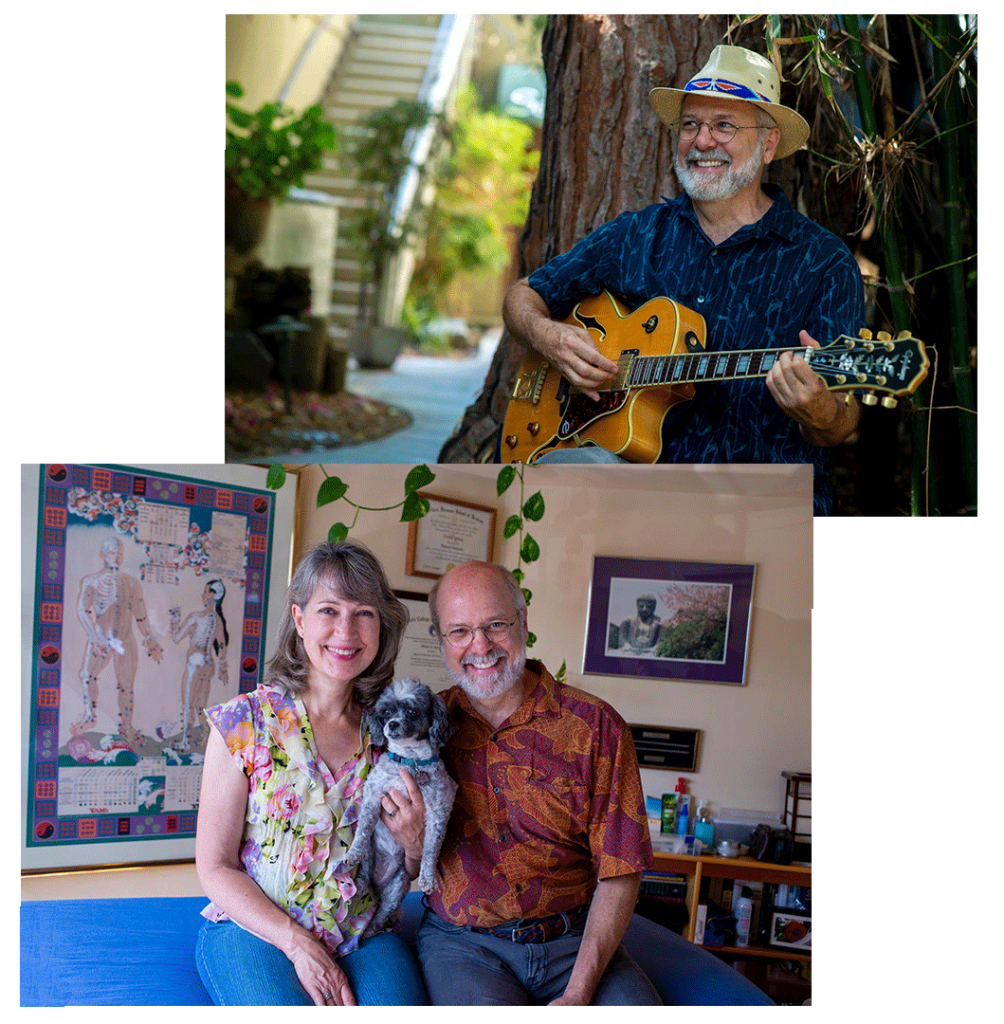 Dr. Spatuzzi's contribution to the acupuncture community extends beyond his healing work. While studying and teaching at the Santa Fe College of Natural Medicine in 1979, Dr. Spatuzzi recognized the need for a better tool for the study and practice of Chinese Medicine, which led to the creation of his beautiful and informative Acupuncture Energy Chart, now a staple in acupuncture offices all over the world.
He is currently teaching and practicing acupuncture in San Diego. His private practice is located in Del Mar, CA.